Active Groups
Life is movement and movement is life
Become an active participant in your own healing!
Our group gymnastics events provide you with the opportunity to become regularly active with professional guidance. In accordance with the motto: "Life is movement and movement is life", our patients are encouraged to become active participants in their own healing. Within a foreseeable period of time, their physical efforts are rewarded with a sense of physical well-being throughout the body, accompanied by relief from pain. The participants benefit from the various exercises, which provide them with the motivation they need for independent and regular training.
Our group offer is tailored to meet the differing levels of performance as well as the various types of pain experienced by our patients. We accordingly offer the following: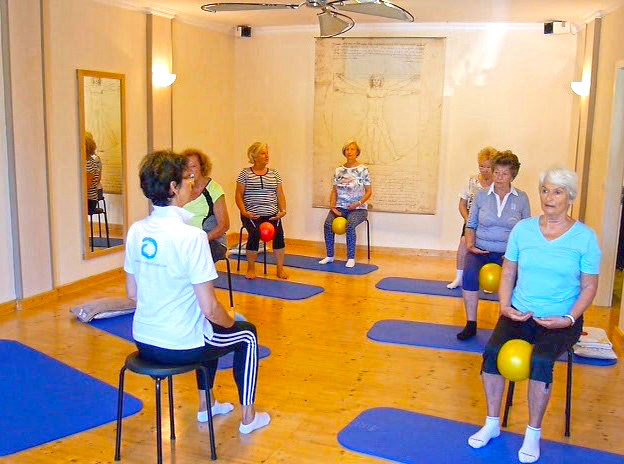 Yoga with Renate
The healing effect for body and spirit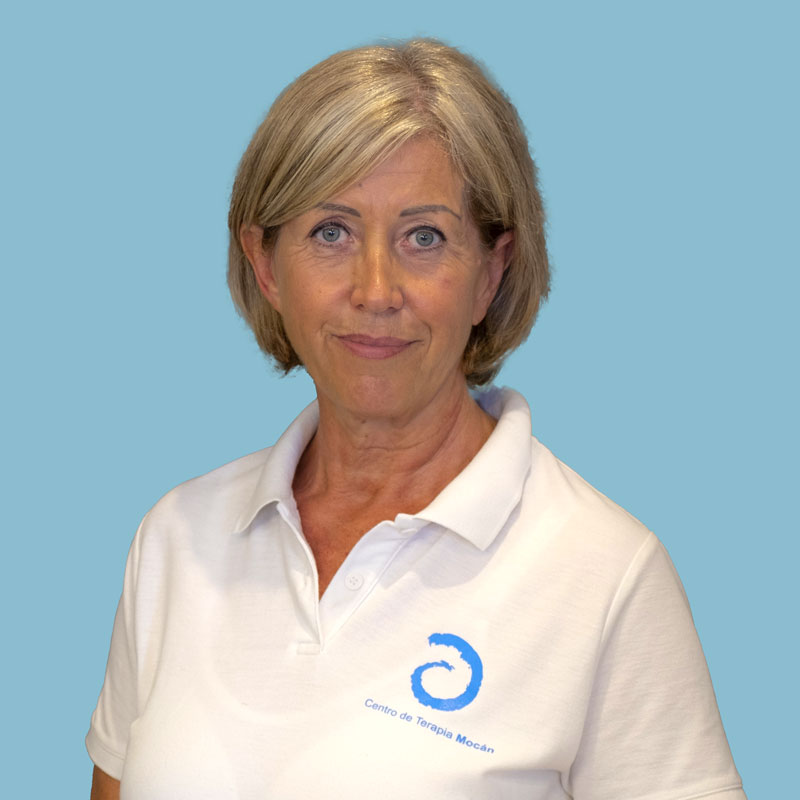 "Health is wealth. Happiness is inner peace.
Yoga shows the way"
Swami Vishnu-Devananda
I am an accredited yoga teacher and a member of the BYV professional organisation.
The topic of "healing" has been an interest of mine since my youth. In addition to various continuing educational courses, I am currently a reflexology therapist (CH), and I am trained in psychokinesiology.
In addition to various methods for keeping healthy, Yoga, in particular, has been a life companion of mine since I reached the age of twenty. I have completed various courses of further study in yoga styles during the many years in which I was self-employed as a continuing education management expert.
Among these areas of further study, I have developed a particular interest in the continued instruction I've been pursuing in "yoga for special types of pain" and "Vinyasa Flow", both of which have greatly influenced me. Moreover, I have been attending meditation courses in Vipassana since 2012.
Yoga is a path that leads from the body to the self. It has the potential to yield clarity regarding the self, a better balance between the body and the spirit, as well as the capacity to experience more happiness in your own life.
This is why yoga is my path.